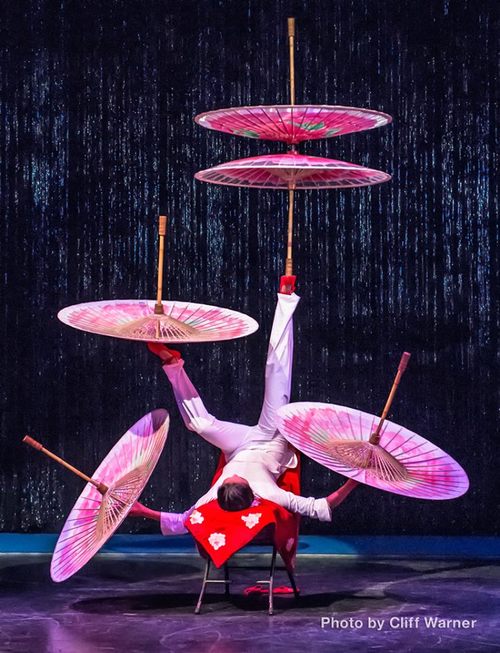 NUTZ RE-MIXED Featuring SoVoSó

| | |
| --- | --- |
| | November 18, 2016 |
| | 7:00 pm |
| | San Jose |
| | Hammer Theater Center |
| | Google Map |
NOVEMBER 18 & 19 DECEMBER 3/4/5
Tandy Beal & Company presents
NUTZ RE-MIXED Featuring SoVoSó
Special Discount for Bay Arts Lovers: Use Code "JOY25" to save $25 per ticket on Opening Weekend of Nutz RE-Mixed! — THIS Friday and Saturday (Nov 18th and 19th). See you at the show!
The holiday season kicks off with Tandy Beal's dazzling and critically acclaimed family show, Nutz RE-Mixed! An exuberant re-staging of the treasured classic, The Nutcracker, this magical madcap retake features more than 30 world-class singers, dancers, and circus artists, ranging from Mexican Folklorico dancers to hip-hoppers, ballroom dancers, and gymnasts in a zany holiday spectacular.
Beal's rollicking holiday circus is accompanied by the Bay Area's award-winning a cappella group SoVoSó, performing original Candy Land flavored tunes, a re-scoring of Tchaikovsky's beloved holiday music, and other seasonal favorites. Beal's riotous vision of circus and dance is a new Nutcracker for the 21st century offering a joyous treat for the whole family.
Nov. 18th @ 7:00pm
Nov 19th @ 2:00 or @ 7:00pm.
Dec. 2nd @ 7:00pm
Dec 3rd @ 2:00 or @ 7:00pm
Dec 4th @ 2:00pm
Plus the weekends in-between if you can't make these with Destani Wolf, with the wonderful Ashling Cole.