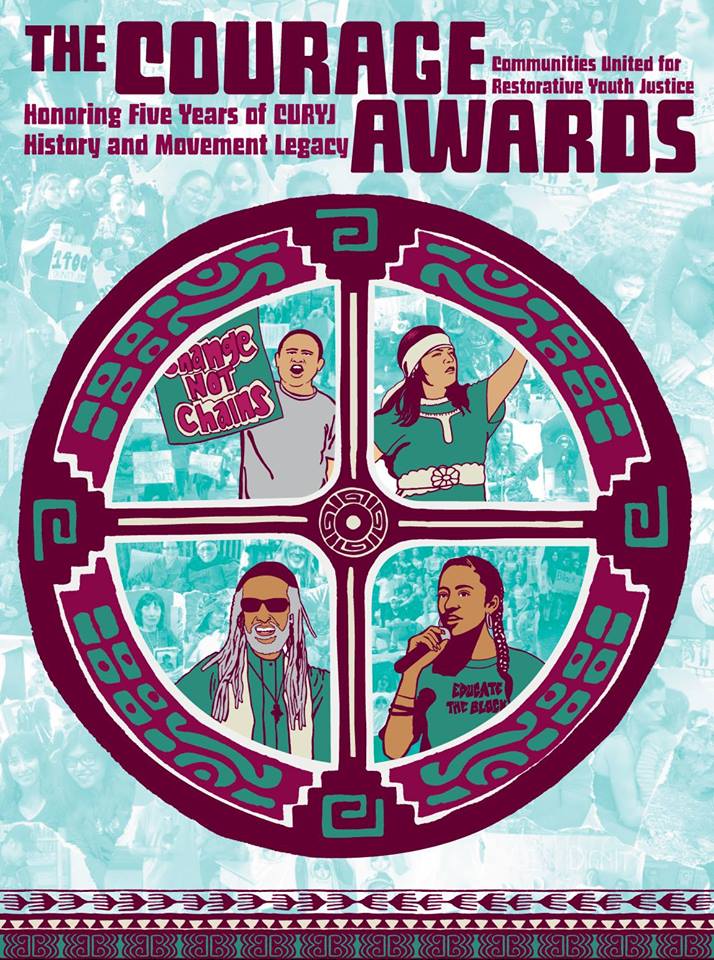 The Courage Awards w/ Rico Pabon & John Santos

| | |
| --- | --- |
| | October 13, 2016 |
| | 5:30 pm |
| | Oakland |
| | Snow Building Oakland Zoo |
| | Google Map |
Communities United for Restorative Youth Justice (CURYJ) is pleased to announce our first annual fundraiser, The Courage Awards Ceremony. CURYJ has been at the forefront of providing leadership development, transformative healing and restorative justice for youth in East Oakland . The event will highlight accomplishments over the past five years as well as honor leaders in the community that have made vital contributions towards justice for systems impacted youth and their families. The evening will feature an art auction, Native dinner by Wahpepah's Kitchen, awards ceremony and musical performances by Rico Pabon and Destani Wolf featuring Grammy award winning percussionist John Santos.
Funds raised at this event enable CURYJ to provide programming for youth and families of Oakland to engage in transformative healing, leadership development and systems change work.
For sponsorship opportunities please contact Tamaya Garcia at 415-350-6145 or tgarcia@curyj.org.You can send a check for ticket payment and/or sponsorships made payable to Communities United for Restorative Youth Justice, 490 Lake Park Avenue, #16086, Oakland, CA 94610.